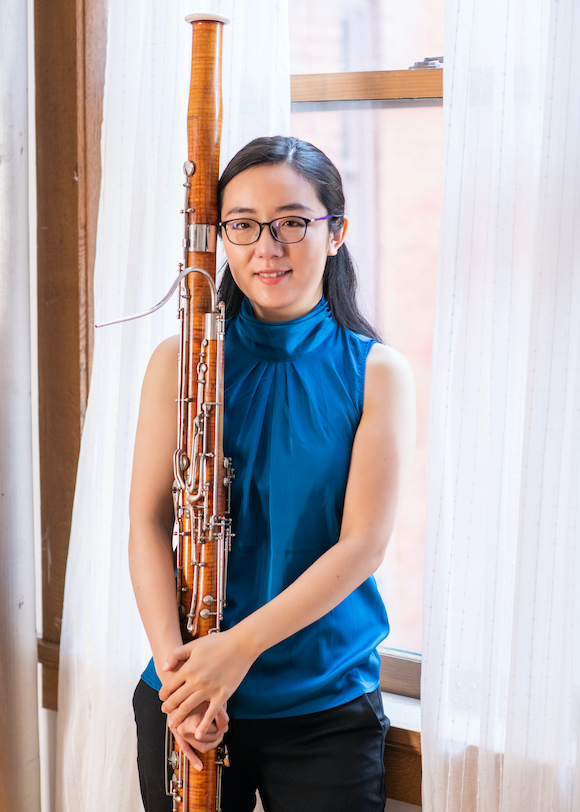 Bassoon
DMA, University of Kansas
MM, Rice University
BM, Oberlin College and Conservatory
265 Fine Arts Building
Bio
Shuo "Shelly" Li started her music training on piano at the age of 5 and later continued her music passion on bassoon. She won the second prize at the Meg Quigley Vivaldi Competition in 2010. Shelly has held acting tutti and leading positions with the Louisiana Philharmonic Orchestra, Atlanta Ballet Orchestra, and Alabama Symphony Orchestra. She was on tour in China with the Tasmanian Symphony Orchestra as acting principal bassoon in 2016. Shelly has been a substitute bassoonist with the Kansas City Symphony Orchestra, Alabama Symphony Orchestra, and Minnesota Orchestra.
Shelly has participated in music festivals including National Repertory Orchestra, Tanglewood Music Center, Round Top Music Festival, and Colorado College Music Festival. She collaborated with students from Milan Conservatory and Paris Conservatory as part of the contemporary music festival Milano Musica in 2017 in Milan, Italy. As an active chamber music player, she was a member of Oberlin Bassoon Quartet for many years and has participated in outreach programs with various chamber music groups. She is now a member of the PAWS bassoon quartet.
Shelly holds degrees from the University of Kansas, Rice University, and Oberlin College and Conservatory. Her primary teachers and mentors include Eric Stomberg, Benjamin Kamins, and George Sakakeeny. In addition to bassoon, Shelly enjoys playing music with friends as a collaborative pianist, hiking, and attempting photography.