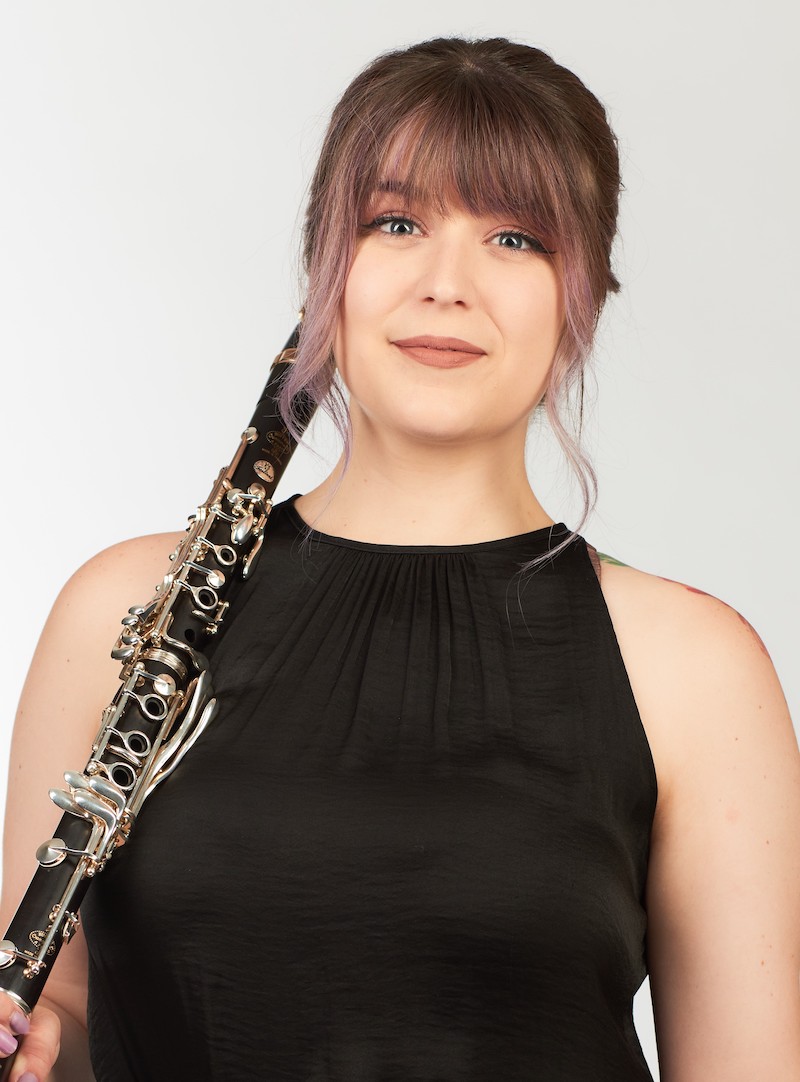 Admissions Coordinator
140 Fine Arts Building
573-882-4471
Bio
Dr. Victoria Deutsch is a professional clarinetist and music educator, entrepreneurial leader, and advocate for increasing inclusivity and accessibility to music in her community. Her passion to share music with others goes hand-in-hand with her position as Admissions Coordinator here at the University of Missouri as she helps students continue on their path to grow as musicians.
Her dedication to music accessibility has led to many exciting projects. In 2020 her chamber ensemble Zenith Reed Quintet won the Running Start Entrepreneurship Competition for their free "Grow-With-You" Virtual Residency Collection project. Zenith also held multiple residencies at local public schools in mid-Michigan. Victoria was also individually named as a winner of the Running Start Entrepreneurship Competition for her project, The Single-Reed Box, intended to increase access to quality products for clarinet and saxophone students.
Victoria is an active performer and advocate for new music. She has commissioned four works and premiered over fifty pieces. She has been featured as a soloist and chamber musician in Belgium, Canada, and throughout the United States. She currently performs as clarinetist for the Queensgate Trio and as bass clarinetist for Zenith Reed Quintet.
Victoria holds a DMA in Music Performance from Michigan State University (2021), an MM in Music Performance from the University of Missouri-Columbia (2018), and a BM in Music Performance from Columbus State University's Schwob School of Music (2016).
Responsibilities:
Victoria's primary responsibilities are coordinating admissions and recruiting efforts. She also provides workroom support and is the building coordinator for the Fine Arts Building.