Mizzou New Music Ensemble
Mizzou New Music Initiative seeks talented performers dedicated to promoting new music. The New Music Ensemble, under the direction of faculty composer and Alarm Will Sound member Stefan Freund, collaborates with MU's faculty and student composers, performs frequently on and off campus, and works with some of the world's leading composers and interpreters of new music. Seven Graduate Assistantships are available for New Music Ensemble members.
Over the last six years, the ensemble has performed regularly in St. Louis, in such venues as the Sheldon Concert Hall, Shoenberg Theatre at the Missouri Botanical Garden, Contemporary Art Museum, and World Chess Hall of Fame, collaborating with visual artists in the Sound of Art Series. The Ensemble has been coached by prestigious guest composers and performers, visiting the campus as a result of the New Music Initiative, including Steven Stucky, Tod Machover, Matt Haimovitz, eighth blackbird, the Verdehr Trio, and others.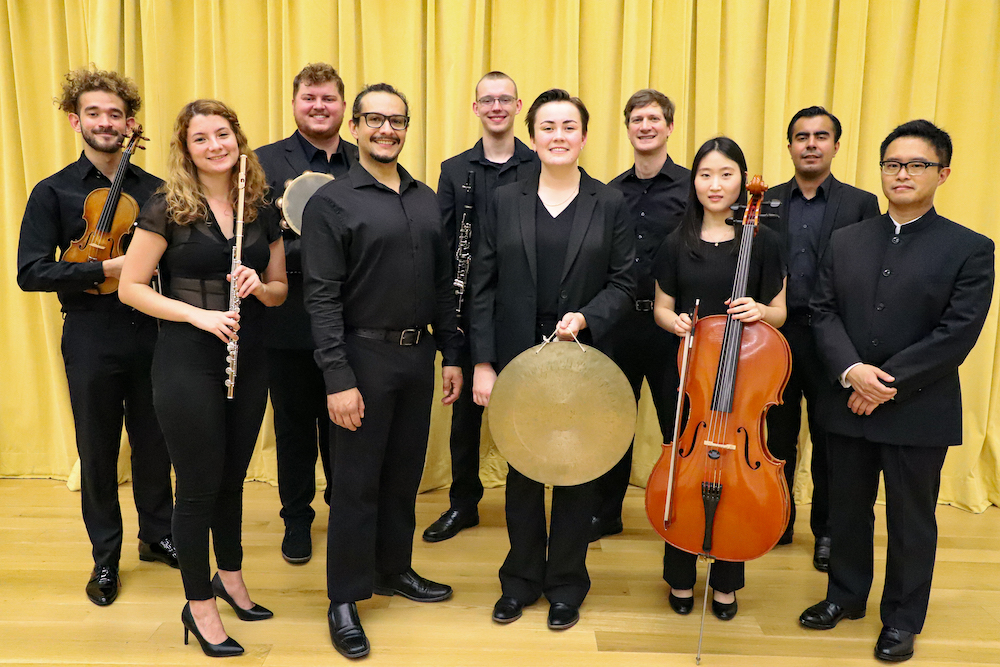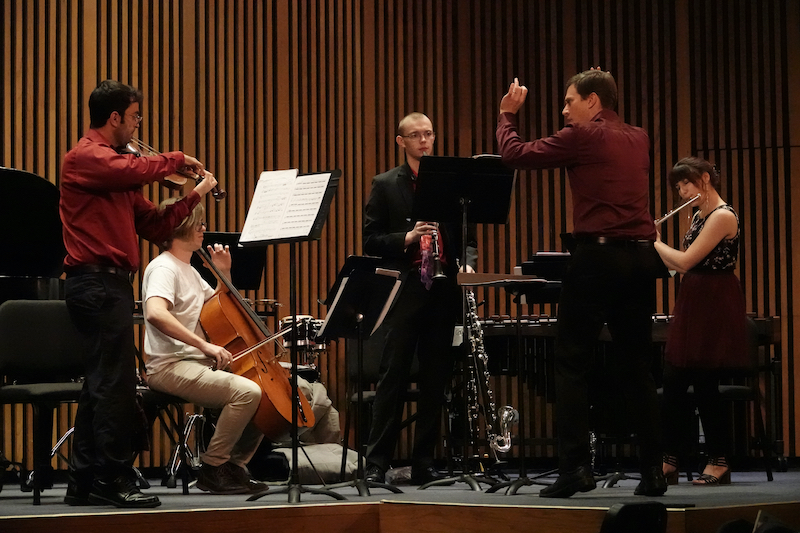 New Music Faculty