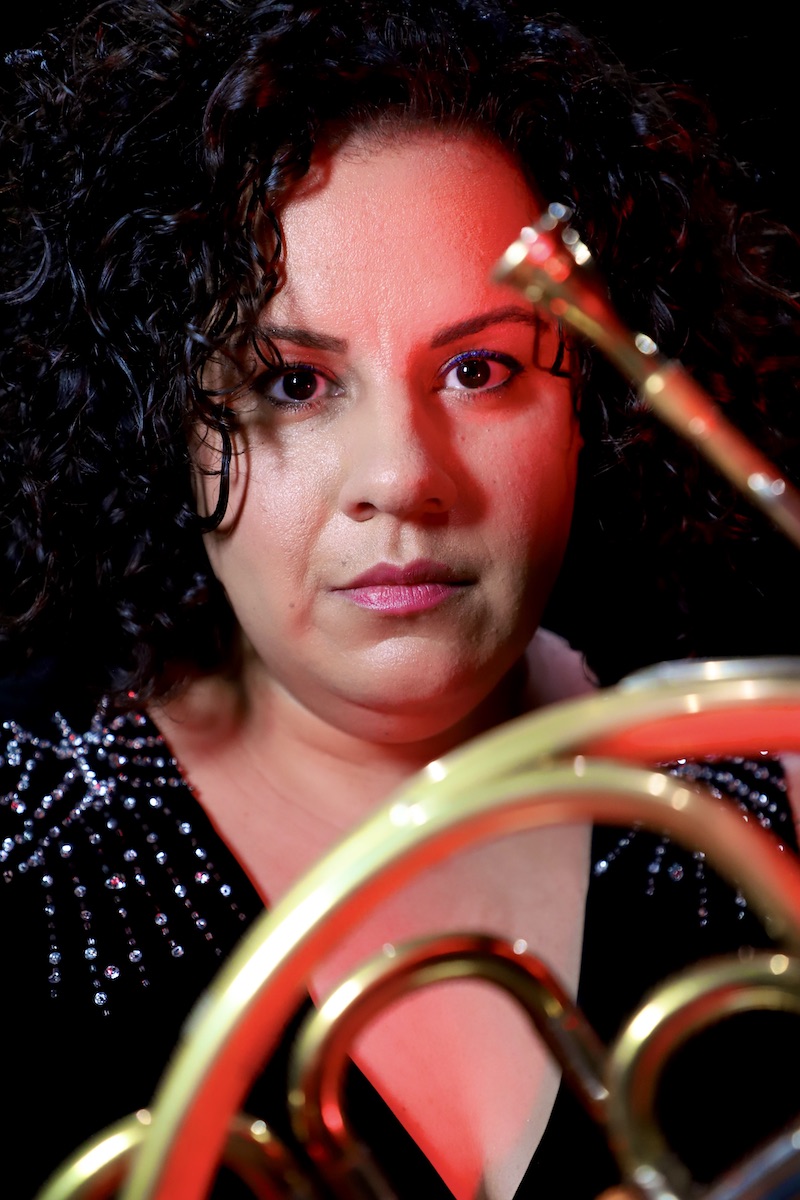 Assistant Professor, Horn
BM - Pennsylvania State University
MM - Southern Methodist University
Certificate - Peabody Institute of the Johns Hopkins University, Preparatory
210 Fine Arts Building
573-882-4804
Bio
Described as "impressively solid" by the Dallas Morning News, Amanda Collins has quickly become a highly sought after performer and educator nationally and abroad.
Ms. Collins is a graduate of the Peabody Institute of the Johns Hopkins University, Preparatory (certificate), Pennsylvania State University (BM) and Southern Methodist University (MM). She has studied under the tutelage of some of the finest living horn players, including Gregory Hustis, Lisa Bontrager, Larry Williams, Eli Epstein and Richard Deane.
Ms. Collins is currently third horn with the Black Pearl Chamber Orchestra and second horn with the American Studio Orchestra. In 2017, Ms. Collins was appointed Principal horn of the Gateways Festival Orchestra, an ensemble featuring professional musicians of African descent. She has performed with several notable ensembles including the Dallas Symphony Orchestra, Kansas City Symphony, Memphis Symphony, Opera Memphis, Sphinx Symphony Orchestra and the Lyric Brass Quintet. Ms. Collins recently made her UK debut performing as principal horn with the Chineke! Orchestra on their 2019 UK tour. A sought after freelancer nationally, she regularly performs for a variety of musical theaters, gospel and R&B/soul ensembles, pops ensembles and opera companies. Performances include Mary Poppins- Hershey Theater, Titanic- Signature Theater, various productions with the Soulful Symphony, Opera NOVA and the Washington Opera Society. Ms. Collins appears regularly as a soloist and guest artist. A dedicated chamber musician, she is a member of the Missouri Quintet and the University of Missouri Faculty Brass Quintet. Ms. Collins was a featured artist in 2017 and 2018 on the national radio show, Performance Today, hosted by Fred Child, broadcasted by American Public Media, performing Francis Poulenc's Sextet for Piano and Wind Quintet, FP 100 with members of the Gateways Music Festival. Additionally, she performed with the Gateways Brass Collective on Backstage Pass with Julia Figeras on WXXI, NPR in January of 2019 in Rochester, NY.
Ms. Collins is a passionate educator and is currently Assistant Teaching Professor of French Horn at the University of Missouri. Formerly, she was Adjunct Professor of French Horn at Montgomery College and the University of the District of Columbia. She also served as Instructor of French Horn at the Peabody Institute of the Johns Hopkins University, Preparatory and the Duke Ellington School of the Arts. In addition to private instruction, Ms. Collins has taught classes in music theory, chamber music and ensemble playing. A strong supporter of diversity and inclusion in the arts, many of Ms. Collins' students hail from under-served and underrepresented communities. Ms. Collins served on faculty at the Prizm International Chamber Music Festival in 2018 where she worked with students of diverse socioeconomic backgrounds. In addition to performing and teaching, Ms. Collins regularly attends events and conferences, the focus of which is on performing and teaching the French horn, promoting and creating a network of diverse musicians, artists and instructors, and administrative networking and conversations. In 2017 and 2018, she was selected as a fellow at the Sphinx Connect conference in Detroit, MI. In 2019, Ms. Collins was interviewed on Backstage with Lee Thomas on Detroit Public Television during the 2019 Sphinx Competition. Ms. Collins is routinely a guest speaker at symposiums and events, discussing a wide range of topics including diversity and inclusion in the arts, college auditioning technique, college career management and entrepreneurship for college students and graduates.
Ms. Collins is affiliated with the American Federation of Musicians and the International Horn Society. She currently plays a Yamaha 867 French horn and Laskey 75G gold plate mouthpiece.