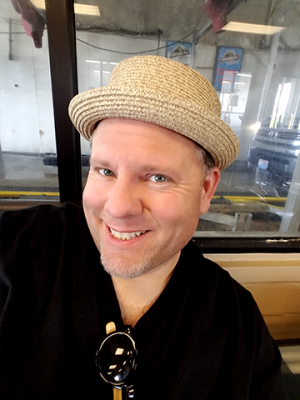 Affiliate Faculty, Instructor of Philosophy, Honors College Faculty
Drumset Instructor
Instructor of Percussion
Ph.D. University of Missouri
M.M. University of New Orleans

B.A. University of North Texas
431 Strickland Hall
573-882-2871
Bio
Dr. Troy Hall teaches drumset and jazz masterclasses at the University of Missouri, as well as courses in ethics and logic for the philosophy department. After graduating from the University of North Texas, he became an inaugural member of the Louis Armstrong Foundation Quartet at the University of New Orleans, in cooperation with Wynton Marsalis and Jazz at Lincoln Center.  During his time in New Orleans he worked with Ellis Marsalis, Marlon Jordan, Terrence Blanchard, Wendell Brunious, Kermit Ruffins, Randy Brecker, Charlie Miller, Steve Masakowski, Pat Labarbera, Jeremy Davenport, Karin Williams, Nicholas Payton, Leah Chase, Jeremy Pelt, Alvin Batiste, Maurice Brown, Roland Guerin, Ed Peterson, and Brice Winston.  He received his Master of Music degree in jazz performance studies at the University of New Orleans while under the drumset tutelage of Troy Davis and Johnny Vidacovich. He has performed at the New Orleans Jazz and Heritage Festival, the New Orleans French Quarter Festival, The Capital Jazz Festival, and the North Sea Jazz Festival. For over a decade, he has performed weekly as the house drummer at the famed Murry's jazz club as a member of the Tom Andes Trio.
Dr. Hall's experience also includes playing snare as section leader of the 13-time international champion University of North Texas PASIC drumline, under the direction of Tom Float and Paul Rennick. He also performed as a snare drummer with the Phantom Regiment Drum and Bugle Corps, as well as with the undefeated 1994 DCI World Champion Blue Devils, winners of the Fred Sanford High Percussion Award. He has instructed for the Colts and Phantom Regiment Drum and Bugle Corps, and is currently a percussion, general effect, and ensemble music judge for Drum Corps International.
Hall holds a Ph.D. in Philosophy from the University of Missouri, and has taught jazz and percussion masterclasses as well as courses in jazz history at the University of Central Missouri, Indiana State University, University of Southern Mississippi, Stephens College, Truman State University, University of South Alabama, University of New Orleans, University of Louisiana-Lafayette, and Vandercook College of Music.
He has recently given drumset masterclasses at the Missouri Percussive Arts Society Day of Percussion and the Jazz Education Network Convention. He is currently serving on the Percussive Arts Society Scholarly Research Committee and the Editorial Board for the Journal of Jazz Research and Practice. He proudly endorses Zildjian Cymbals and Vic Firth sticks, brushes, and mallets.