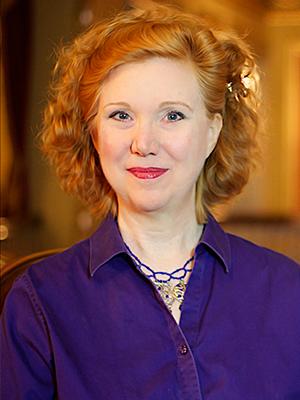 Teaching Professor, Director of Show-Me Opera
Director of Show-Me Opera
MM, University of Wisconsin, Madison
263 Fine Arts Building
573-882-7657
Bio
Christine Seitz, Teaching Professor of Music, joined the faculty at the University of Missouri in the fall of 2008, where she is Director of Show-Me Opera and a member of the Voice Faculty.  She was a member of the stage directing staff for the Apprentice Artist Program at Des Moines Metro Opera from 2006 through 2013, and she was the founding Opera Director for the Pine Mountain Music Festival in Michigan's Upper Peninsula, directing and producing operas there from 1992 through 2002.  She has been a guest director for the University of Kentucky Opera Theatre, the Florentine Opera of Milwaukee (educational outreach productions), the University of Wisconsin-Madison and Luther College.  She has created original translations and supertitles for productions at the Florentine Opera of Milwaukee, the Pine Mountain Music Festival, the University of Wisconsin Madison, the Dubuque Symphony and the University of Nevada Las Vegas.
Christine Seitz is an established dramatic soprano, and she recently appeared with the Des Moines Metro Opera, singing the role of Madame Larina in Tchaikovsky's Eugene Onegin.  She has also sung operatic roles with the Seattle Opera, the Dallas Opera, Madison Opera, the Los Angeles Opera, the Toledo Opera, Kentucky Opera, the Florentine Opera of Milwaukee, Central City Opera, and in Europe with the Wuppertaler Bühnen and the Stadttheater Bern.  She sang the leading role of Anna Clemenc in the world premiere of The Children of the Keweenaw, by composer Paul Seitz and librettist Kathleen Masterson, at the 2001 Pine Mountain Music Festival.  She has also sung in concert with the MU Choral Union, the Waukesha Symphony, the Greater Lansing Symphony Orchestra, the Caramoor Festival, the Germanfest Symphony in Milwaukee, the Cincinnati May Festival and the Las Vegas Philharmonic.  She has sung in numerous recitals in New York City and throughout the Midwest, collaborating with pianists Steven Blier and Jessica Paul, and she has presented voice workshops and master classes in Houghton, Michigan, and the University of California-Irvine.
Professor Seitz is the past Central Region Governor of the National Opera Association, and a member of the National Association of Teachers of Singing.  She received B.Mus. degrees in both applied voice and music education and an M.Mus. in applied voice from the University of Wisconsin, Madison.  A native of Madison, Wisconsin, she was a two-time winner of the Eastern Wisconsin Metropolitan Opera District Auditions.