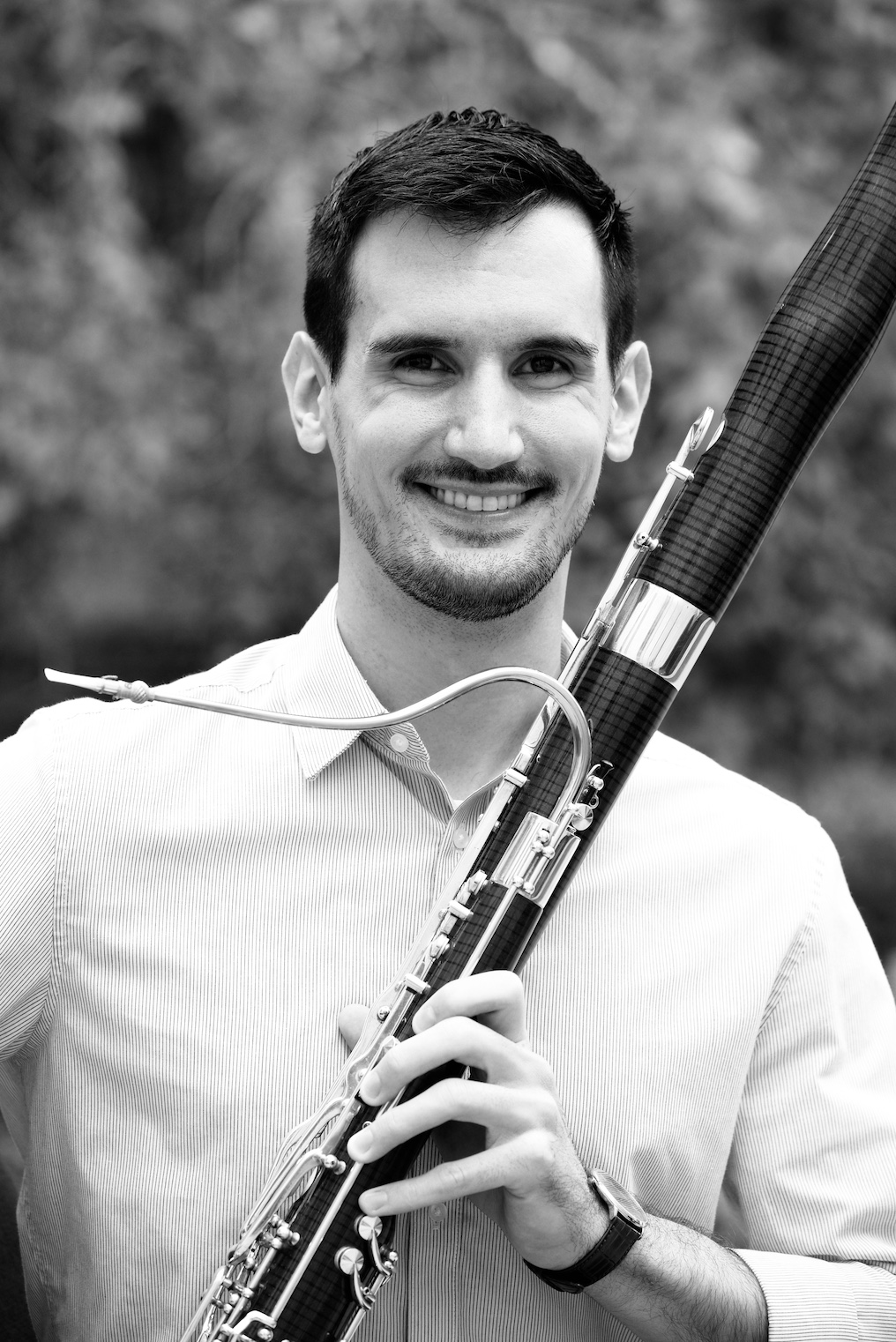 Bassoon
265 Fine Arts Building
Bio
Bassoonist Austin Way currently serves as the Associate Principal Bassoonist of the Missouri Symphony and can frequently be seen performing with the Kansas City Symphony. Prior to this he performed as the Second Bassoonist of the Orquesta Sinfónica Sinaloa de las Artes during its 2015 to 2016 season and served as Acting Principal Bassoonist for the 2016 to 2017 season, where he had the opportunity to tour with the orchestra throughout Mexico, including a performance in December of 2016 in Mexico City's Palacio de Bellas Artes to celebrate the 15th anniversary of the orchestra.
As a chamber musician Mr. Way performed with Pittsburgh's Incidental Chamber Players during its inaugural season of 2014 to 2015, as well as collaborating with musicians across the country in chamber music performances in Los Angeles, Aspen, and Kansas City among others. As an advocate for new music, he has had the opportunity to work with many composers and can be heard performing as the principal bassoonist on a recorded collection of concertos for soloists with wind ensemble by Leonardo Balada, recorded for the Naxos Label.
Mr. Way performed as part of a double reed consort in recital at the 2010 International Double Reed Society Conference in Norman, Oklahoma as both a bassoonist and contrabassoonist. From 2012 to 2015 he held the bassoon and contrabassoon fellowship at the Aspen Music Festival and School where he spent these summers performing in the faculty orchestras.
Involved in the community as well, Mr. Way has maintained a focus on community outreach, including his partnership with Musicians with a Mission. Through this organization he was able to team up with colleagues and take programs of solo and chamber music to retirement homes and senior groups, as well as performing selections of music from around the world for the University of Pittsburgh's Nationality Rooms, a festival to celebrate the cultures of the world.
Mr. Way holds degrees from the University of Missouri - Kansas City Conservatory of Music and Dance as well as Carnegie Mellon University. His primary teachers include Marita Abner, Nancy Goeres, and Per Hannevold.