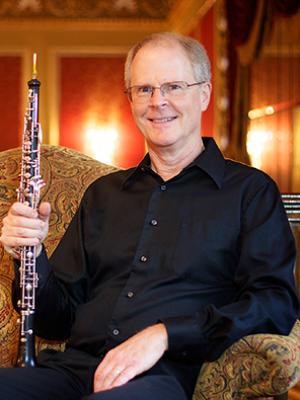 Professor, Oboe
MM, Michigan State University
215 Fine Arts Building
573-882-0933
Bio
A native of Michigan, Professor Willett earned both bachelor and master's degrees from Michigan State University, where he studied oboe with Daniel Stolper. He has performed in master classes with John Mack, Thomas Stacey, Evelyn Barbirolli, Richard Woodhams, Robert Bloom, and Ronald Roseman.
Professor Willett's faculty duties have included teaching the oboe and reedmaking, coaching chamber music, music appreciation, music fundamentals, and performing as a member of the Missouri Woodwind Quintet, ensemble-in-residence at MU.
In addition to regular solo recitals on and off campus, Professor Willett has performed with the St. Louis Symphony, St. Louis Bach Society, Kammerguild Chamber Orchestra, and Columbia Civic Orchestra, at the Bach Aria Group Festival, New College Music Festival, Mid-West International Band and Orchestra Clinic, and the International Double Reed Society Convention. As a member of the Missouri Quintet, he has performed at Carnegie Hall in New York, the International Chamber Music Festival in Belem, Brazil, and in other cities including St. Louis, Boston, and Chicago. The Missouri Quintet has recorded on the Cambria label (Quintets Nos. 1 and 2 by David Maslanka), and has appeared on National Public Radio's Performance Today. In 2017, in collaboration with Brazilian guitarist Paulo Oliveira, he released Two Hemispheres, an album of jazz/crossover music by American and Brazilian composers.
Professor Willett has also been active as a composer and arranger, having studied composition with Jere Hutcheson at Michigan State University. His woodwind quintet transcriptions have been favorably reviewed by the New York Times, and broadcast nationwide. His original works include assorted chamber pieces, choral works, and Three Settings of Old Tunes for woodwind quintet and band.