Membership: 
Megan Arns, percussion

 

Leo

 

Saguiguit

, saxophone
DRAX is an ensemble-in-residence at the University of Missouri School of. Formed in the fall of 2014, DRAX made its international debut at the World Saxophone Congress in Strasbourg, France in July 2015. Additionally, the duo has performed at the Mizzou International Composers Festival, the Region 4 Conference of the North American Saxophone Alliance in Oklahoma, and the Missouri Percussive Arts Society Day of Percussion. Dedicated to creating new repertoire for this unique combination of instruments, DRAX has recently commissioned and premiered works by composers José Martínez, Carolina Heredia, Aaron Mencher, Steven Snowden, and Asha Srinivasan. 
Saxophonist Leo Saguiguit joined the MU faculty in 2002 after holding previous faculty positions at Northwestern University, University of the South (Sewanee), and Emory University. His degrees are from Emory University and Northwestern, where his major teachers were Stutz Wimmer and Fred Hemke, respectively. Additional teachers include Paul Bro and Jonathan Helton. He has performed throughout the US and abroad, including France, Italy, Sweden, Greece, Cuba, China, Thailand, and the Philippines. He collaborates with many ensembles and currently performs with the Athens (Greece) Saxophone Quartet, Missouri Saxophone Quartet, Chicago Saxophone Quartet, and Trio Chymera. He has performed regularly with the Lyric Opera of Chicago, Milwaukee Symphony, Grant Park Music Festival Orchestra, and Missouri Symphony. He appears in over a dozen CD recordings, including six with the professional wind ensemble Philharmonia à Vent and three with the Athens Quartet. 
Megan Arns is a percussionist, ethnomusicologist, and educator with a diverse set of skills and a driven passion for her craft. She is a member of the music faculty at the University of Missouri in Columbia, MO as an Assistant Professor of Percussion. Past faculty positions include Mansfield University in Pennsylvania and the National Music Conservatory in Amman, Jordan where she was also the Principal Timpanist of the Amman Symphony Orchestra. Active as a contemporary chamber percussionist, Megan's recent highlights include collaborative performances in France, Spain, India, Jordan, Costa Rica, Ghana, and the United States at venues such as the Kennedy Center, Millennium Park, Smithsonian Institution, and the Percussive Arts Society International Convention. Megan earned a DMA in Percussion & Literature and a MA in Ethnomusicology from the Eastman School of Music. She endorses Vic Firth Sticks & Mallets, Pearl/Adams Musical Instruments, Black Swamp Percussion, Remo Drumheads, and Zildjian Cymbals. 
DRAX Membership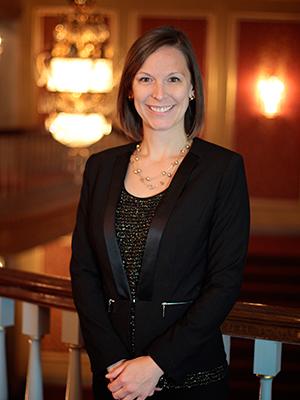 Associate Professor, Percussion
301 Sinquefield Music Center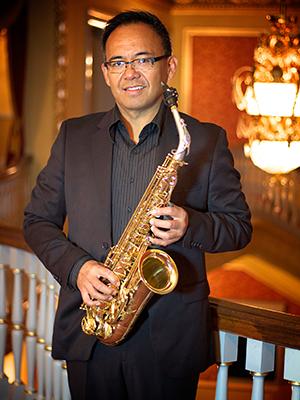 Associate Professor, Saxophone