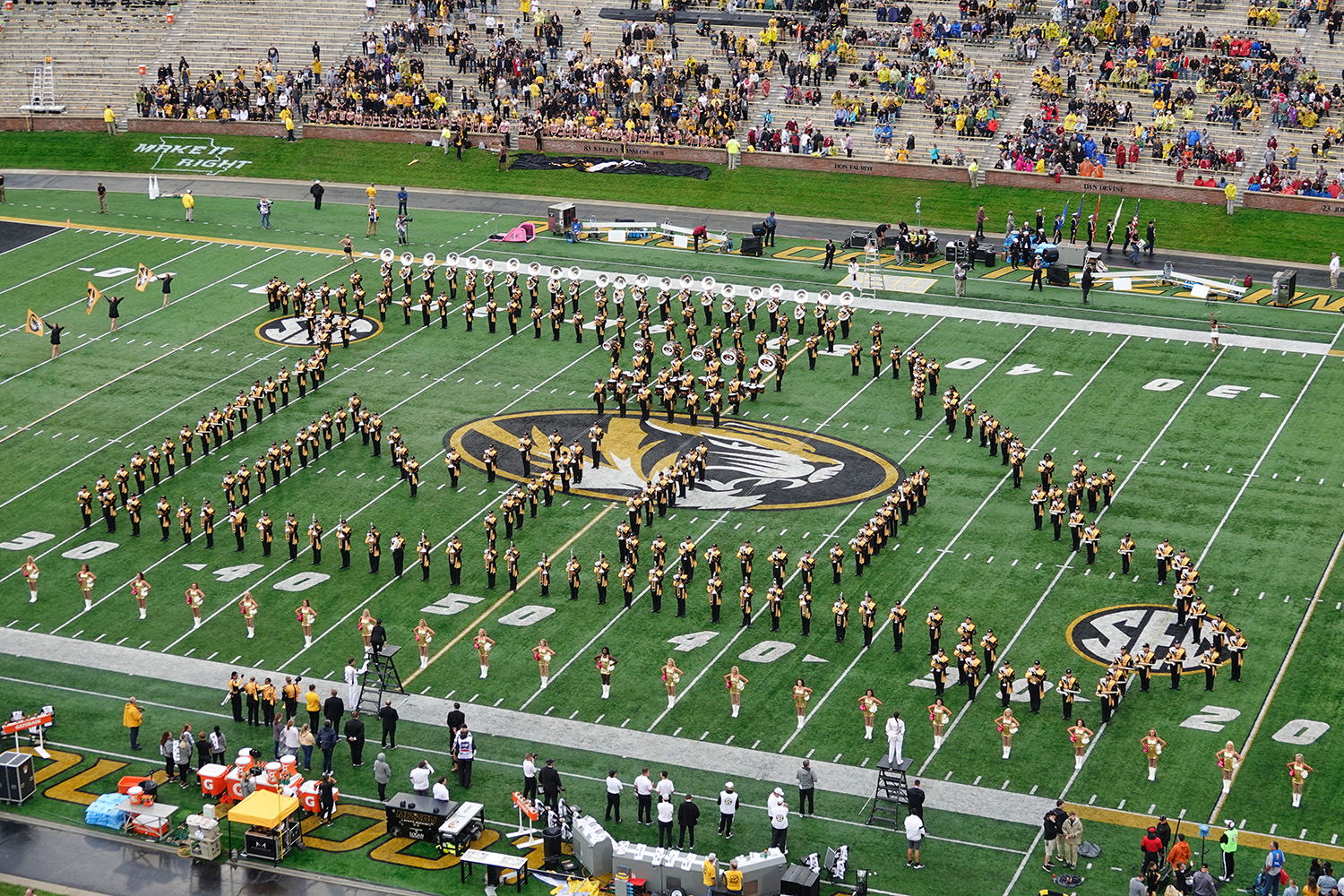 The Southeastern Conference has long been known for fielding many of the finest marching bands at the collegiate level, and the University of Missouri, one of the leading educational and research institutions in the world, is no exception. Marching Mizzou, also known as the "Big 'M' of the Midwest," has grown over its 137-year history to be the most visible and largest ensemble in the School of Music. Although many of its core members are music majors, Marching Mizzou boasts an even higher number of students representing nearly every discipline across campus. On average 84% of the membership in Marching Mizzou consists of non-music majors, representing over 75 different majors, across nearly every college on campus. 
Marching Mizzou advances into its second century with a time-honored tradition of excellence that combines quality musicianship, spirit, and pride to create their nationally renowned excitement that blends the great traditions of the University of Missouri with the exciting performance styles of today. With powerful music, creative and viral show designs, and a marching style that is clean, precise, quick moving, and entertaining, Marching Mizzou continues to captivate audiences of all ages at football games, parades, and performances both domestic and abroad, rightfully taking its place among the nation's oldest and finest university band programs.
In addition to performances across Missouri and the United States, Marching Mizzou has performed at the 2012 and 2016 St. Patrick's Festival Parade in Dublin, Ireland. While in Ireland, Marching Mizzou also performed in the Limerick International Marching Band Festival and Competition where they were distinguished as the International Band Champions. Marching Mizzou planned to return to Ireland this March for both the 2020 St. Patrick's Festival Parade and Limerick International Marching Band Festival and Competition until the COVID-19 pandemic forced the postponement, then cancellation of the trip in 2021. We look forward to returning to Ireland next March in 2024 as Marching Mizzou earned yet another invitation to perform in the St. Patrick's Festival Parade in Dublin. In September of 2021, by invitation of Governor Mike Parson, Marching Mizzou represented the State of Missouri in the Bicentennial Inaugural Parade, showcasing 200 years of Missouri history in Jefferson City, MO. In April of 2021 Marching Mizzou earned an invitation to perform in the 96th Annual Macy's Thanksgiving Day Parade in New York, New York in November of 2022, where we led the parade and was featured in the Opening Number alongside Lea Michele and the Cast of Funny Girl.
Marching Mizzou has been under the direction of Dr. Amy M. Knopps, Associate Director of Bands and Director of Athletic Bands and Dr. Pete Zambito, Assistant Director of Athletic Bands since 2017. In the fall of 2020, we welcomed Dr. Christian Noon, Assistant Director of Bands to the School of Music and Marching Mizzou faculty. Under their leadership Marching Mizzou has grown in number since 2017 from 245 to 350 capacity members. 
Like "Marching Mizzou" on Facebook and/or follow @MarchingMizzou on Twitter and Instagram.
Mini Mizzou
Mini Mizzou, comprised of some of the best students of Marching Mizzou, is a highly spirited ensemble that performs at two away SEC Football games per season and home SEC Volleyball matches, all Men's and Women's Basketball games, and tournaments. In addition to their numerous campus and community appearances, Mini Mizzou performs at various alumni functions and university extension activities throughout the United States as well as the Men's and Women's Basketball SEC Tournaments and NCAA Tournaments for Men's Basketball, Women's Basketball, and Volleyball. Membership is open to all current members of Marching Mizzou by audition in the fall semester.
MU Health Care Sponsorship
MU Health Care has become the official sponsor of Marching Mizzou with an annual contribution of funding since 2018. These retention scholarships will be automatic if a student is eligible, so there is no need to apply.  They are for 3rd-5th year members only and priority is given to those students in a health care related major.  The goal is to retain seasoned students for leadership opportunities and add maturity in sound to the band.
Audition Information
High School Marching Events
The University of Missouri Band Program traditionally hosts three annual marching band events each fall:
Champion of Champions - Participation in this field show competition allows marching bands the opportunity to compete in a prelims/finals format for the title of "Champion of Champions."
Marching Mizzou Band Day - Join high schools across the state for a massed band experience during half-time at a Mizzou Tigers football game on Faurot Field.
Homecoming Parade & Band Competition - Experience the excitement of MU Homecoming by participating in the annual Mizzou Homecoming Parade & Band Competition. 
Please visit our High School Events page to find updates and applications for each of these events, along with other offerings for high school students.
As your academic year progresses, please let us know how we can be of service to you and your students. If you would like additional information about the University of Missouri, please visit music.missouri.edu. You and your students will be able to read about our outstanding wind and percussion faculty members, degree offerings, and performing ensembles.
Marching Mizzou Faculty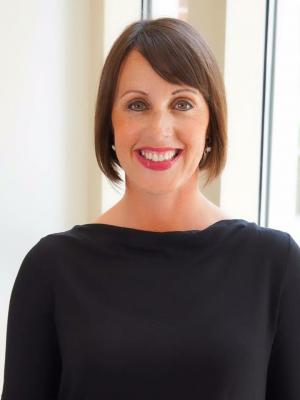 Associate Teaching Professor, Associate Director of Bands, Director of Athletic Bands
209 Sinquefield Music Center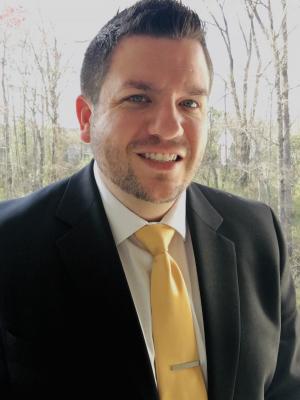 Assistant Teaching Professor, Band and Instrumental Music Education
210 Sinquefield Music Center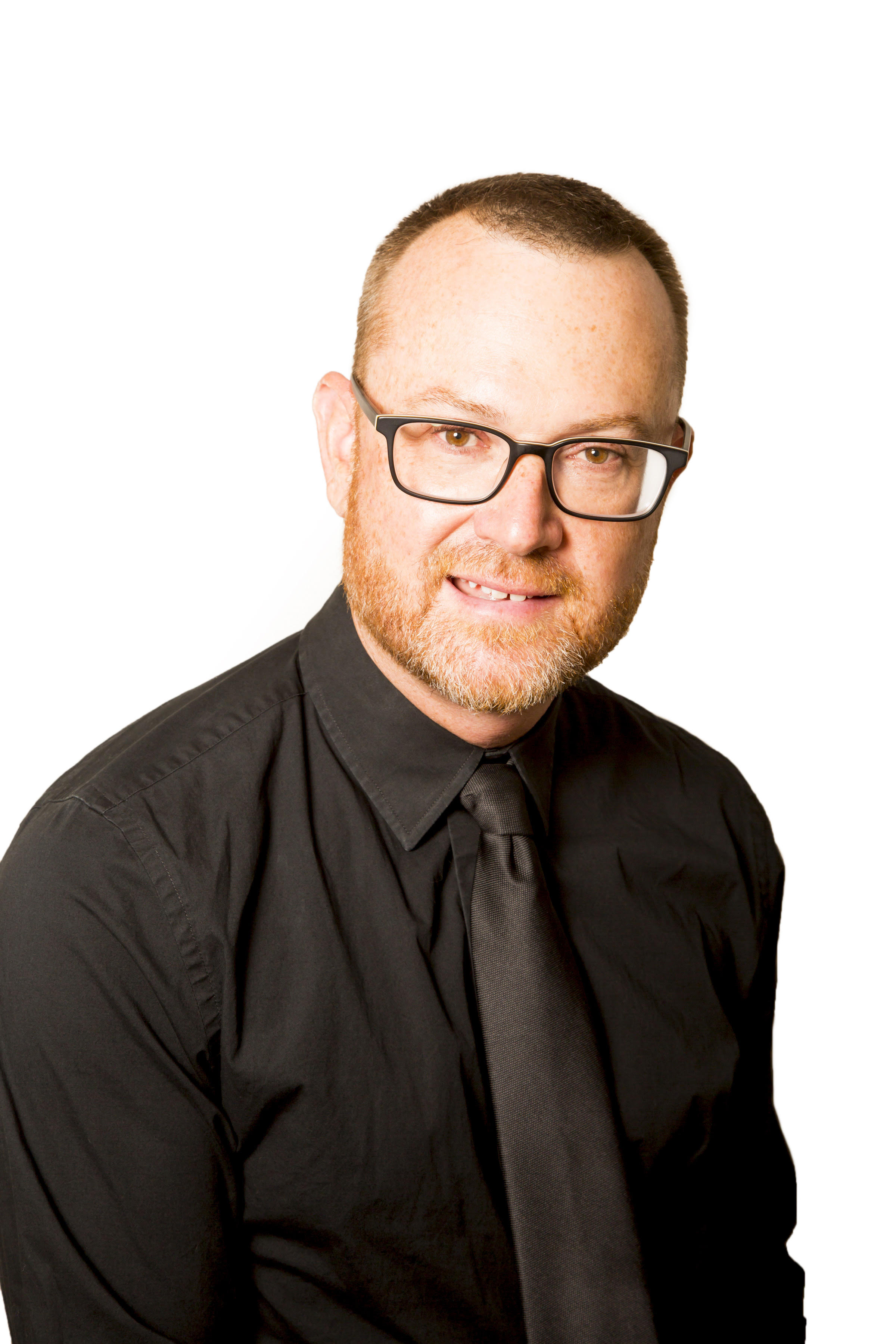 Director, Marching Mizzou Drumline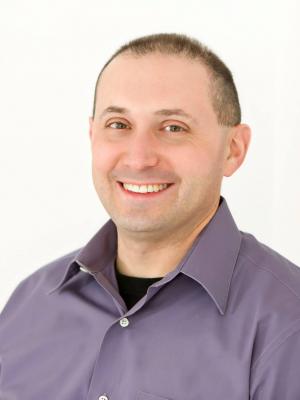 Associate Teaching Professor
302 Sinquefield Music Center
Events
No events scheduled at this time